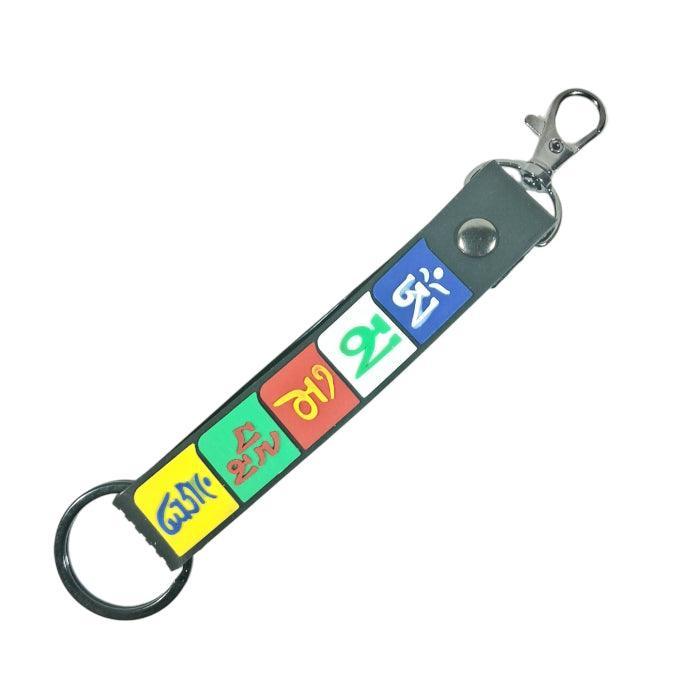 Bike Rubber Keychain | Metal Locking Hook Keychain | RC Bike Keychain Keyring
SKU: ZASK-LBRK
Free Domestic Shipping , Product Will be shipped Next working day.
Now you can pay Cash On Delivery above order value of Rs.500.00
---
Product Description

Zanskar Arts presents a new collection Keychain which are designed by professionally skilled artisans in Kashmir.Rectangle shaped colourful Keychain, essentially for vehicle keys. Dark colours, with clear white embossed print. Will not fade or get damaged in water heat etc. Easy to keep in pocket. Adds charm and attraction to vehicle keys, even in Ignition.Ideal Gift For Your loved one.Buddhist Prayer Tag for Bike/Scooty Tibet Flag Prayer Keychain Key Ring

Product details

Mode Of Made

   Handmand  

Material

   

Rabber
Colour

   Multi

Who can use

   Anyone

Washing

   Brasso

When To use

   All season 

Shipping

   Free Shipping 

Product Size

    6inch x 1inch

Product Weight

    18 grams

Product Quantity

    One 
---
This product has no reviews yet.
Featured collection
View all
Save Rs. 170.00
Save Rs. 300.00
Save Rs. 170.00
Save Rs. 170.00
Save Rs. 170.00
Save Rs. 300.00
Save Rs. 750.00
Save Rs. 100.00
Save Rs. 300.00
Save Rs. 300.00
Save Rs. 300.00
Save Rs. 300.00
Save Rs. 165.00
Save Rs. 300.00
Save Rs. 375.00
Save Rs. 300.00
Save Rs. 300.00
Save Rs. 300.00
Save Rs. 300.00
Save Rs. 300.00
Save Rs. 300.00
Save Rs. 300.00
Save Rs. 300.00
Save Rs. 300.00
Save Rs. 300.00
Save Rs. 165.00
Save Rs. 300.00
Save Rs. 165.00
Save Rs. 165.00
Save Rs. 165.00
Save Rs. 180.00
Save Rs. 300.00
Save Rs. 180.00
Save Rs. 180.00
Save Rs. 180.00
Save Rs. 150.00
Save Rs. 150.00
Save Rs. 150.00
Save Rs. 300.00
Save Rs. 400.00
Save Rs. 150.00
Save Rs. 150.00
Save Rs. 135.00
Save Rs. 135.00
Save Rs. 135.00
Save Rs. 180.00
Save Rs. 180.00
Sold out
Save Rs. 45.00
Save Rs. 45.00
Best Selling Products
View all
Save Rs. 150.00
Save Rs. 275.00
Save Rs. 300.00
Save Rs. 330.00
Save Rs. 275.00
Save Rs. 300.00
Save Rs. 350.00
Save Rs. 300.00