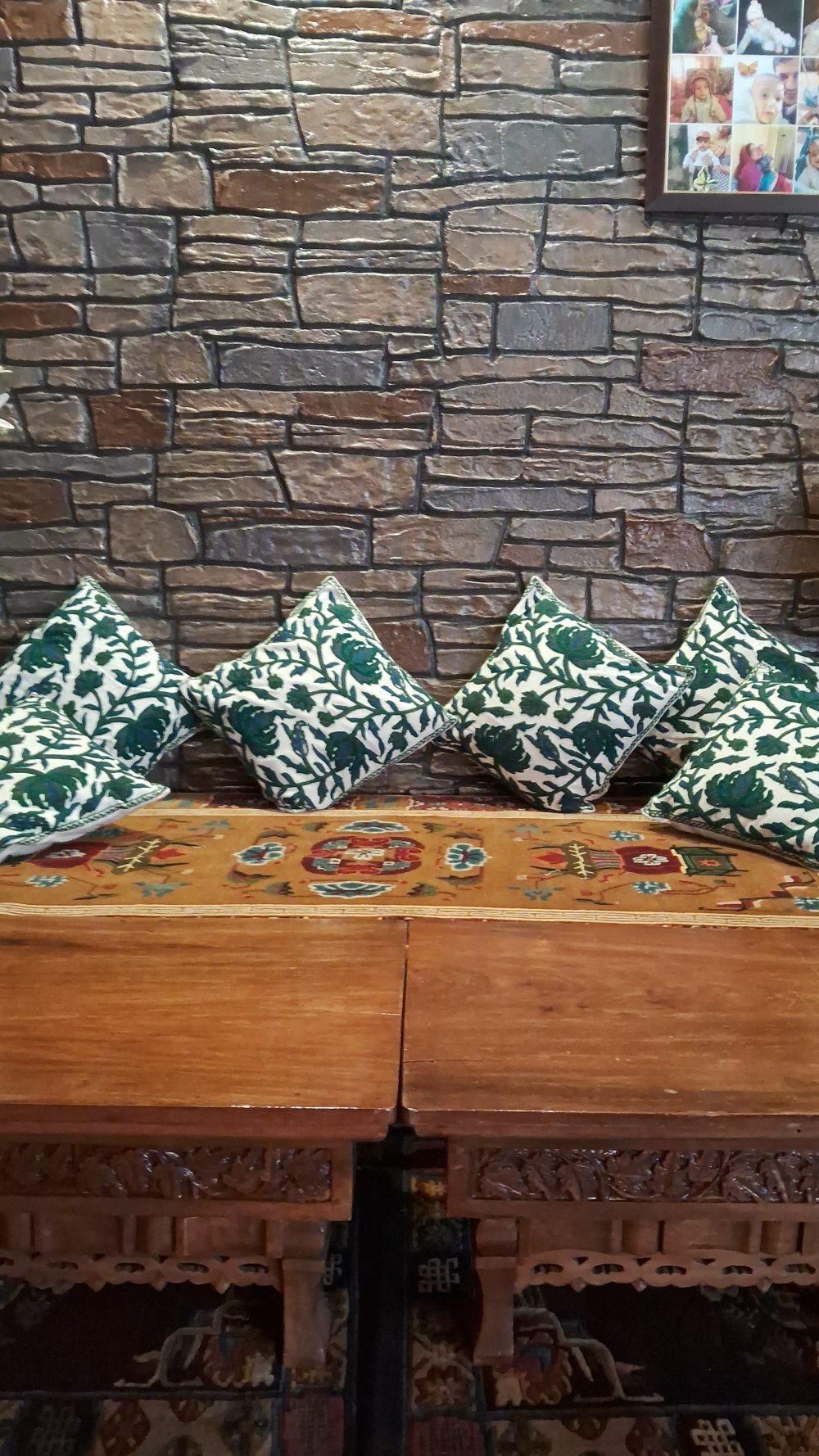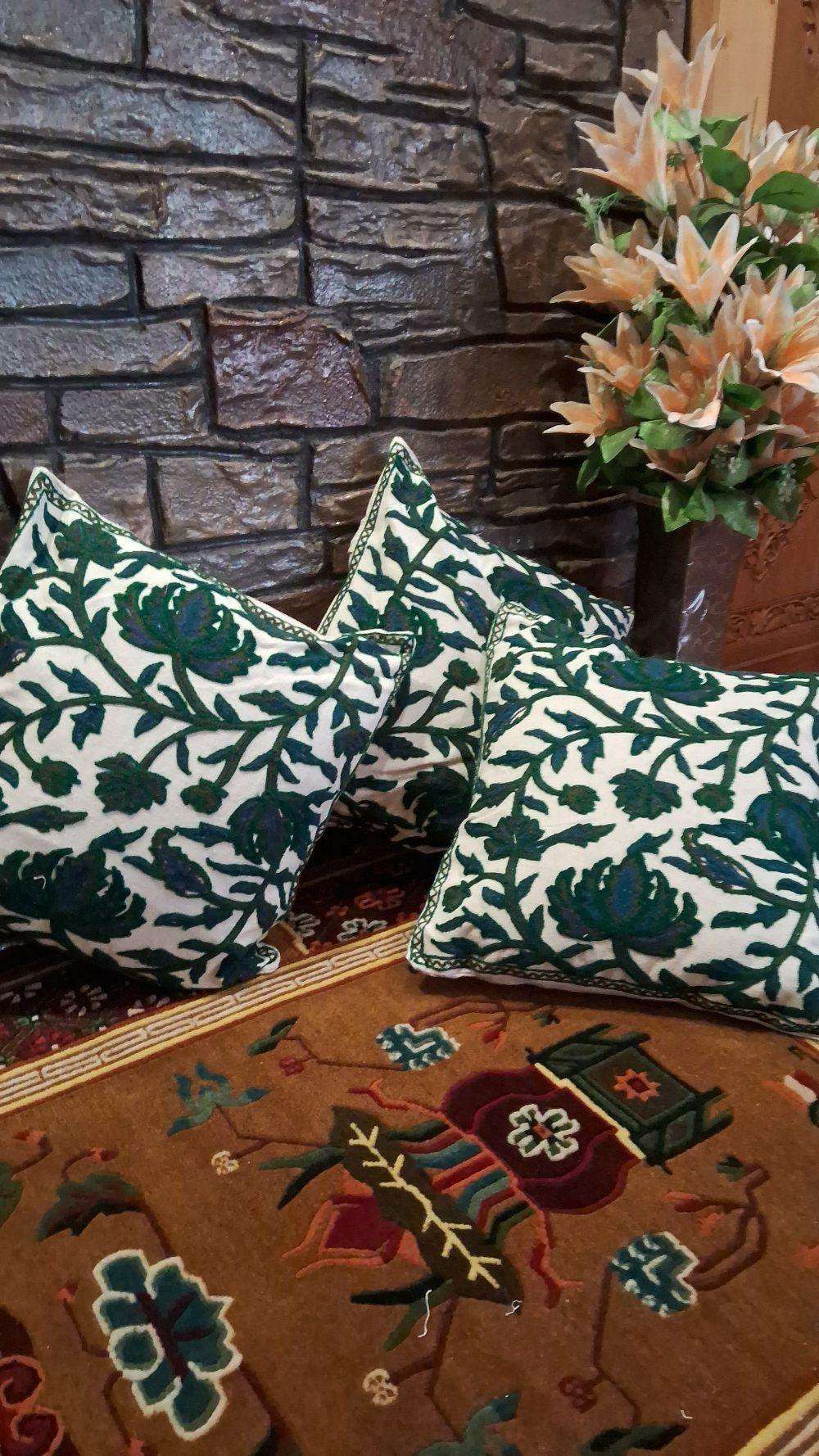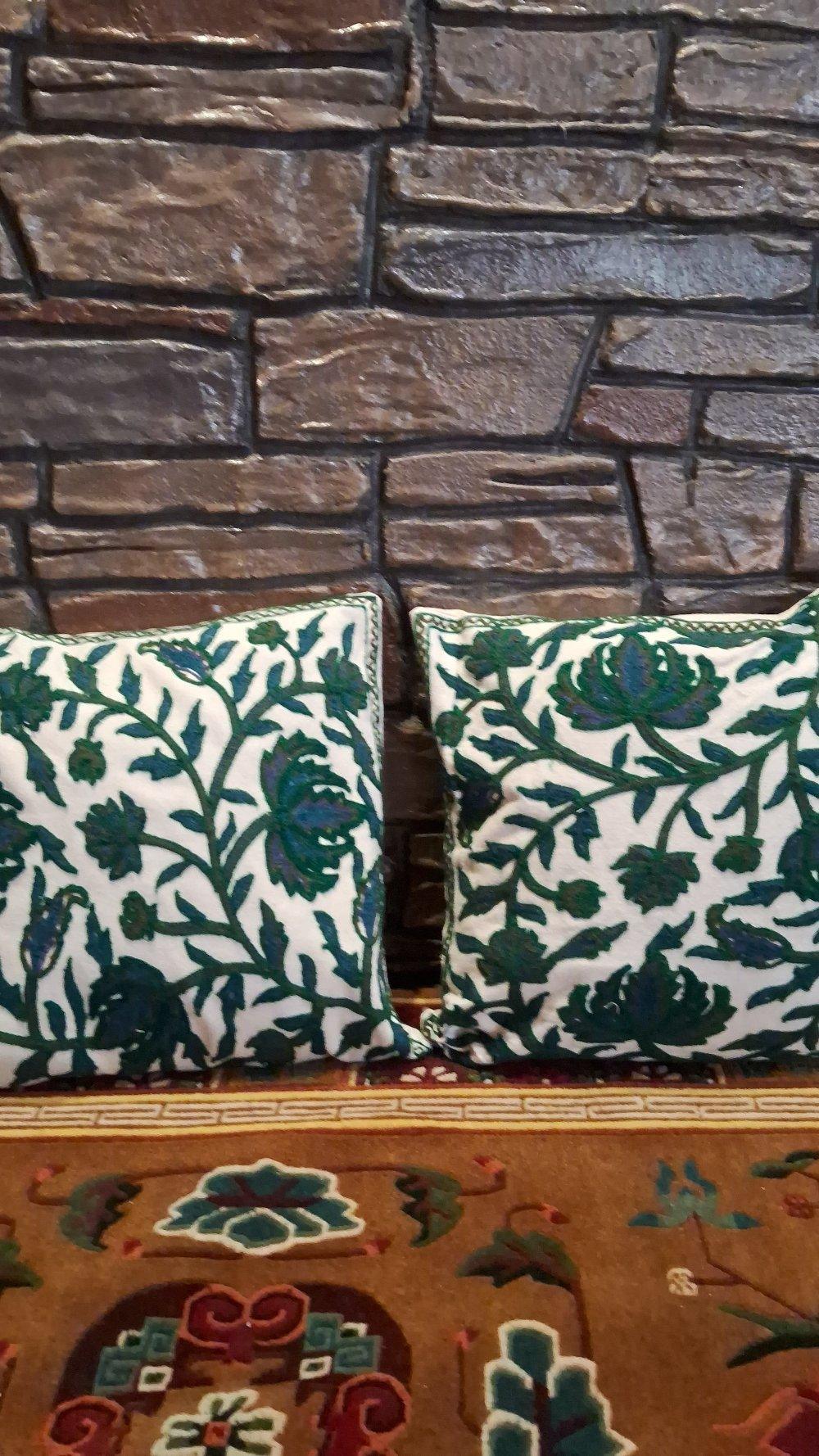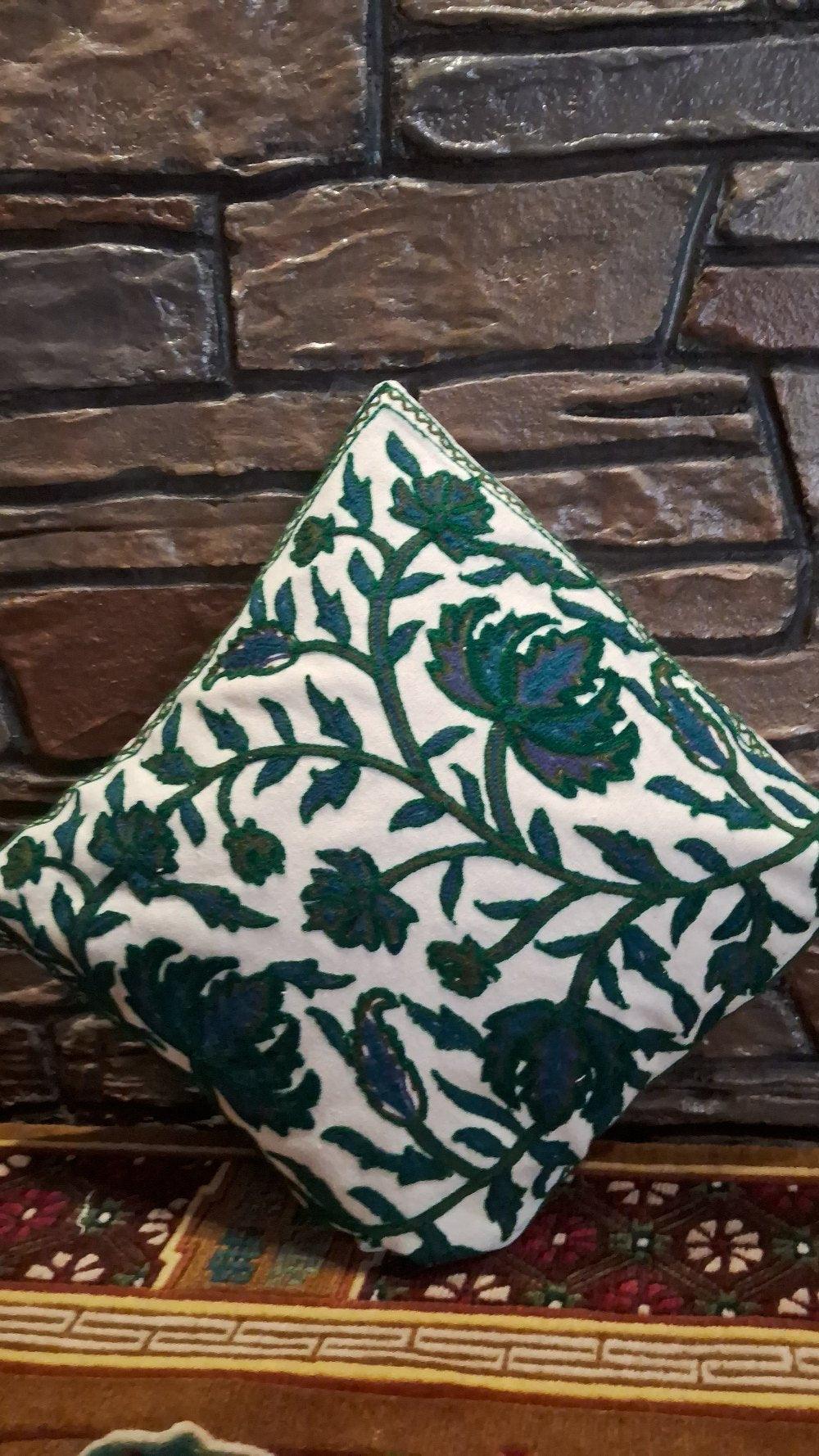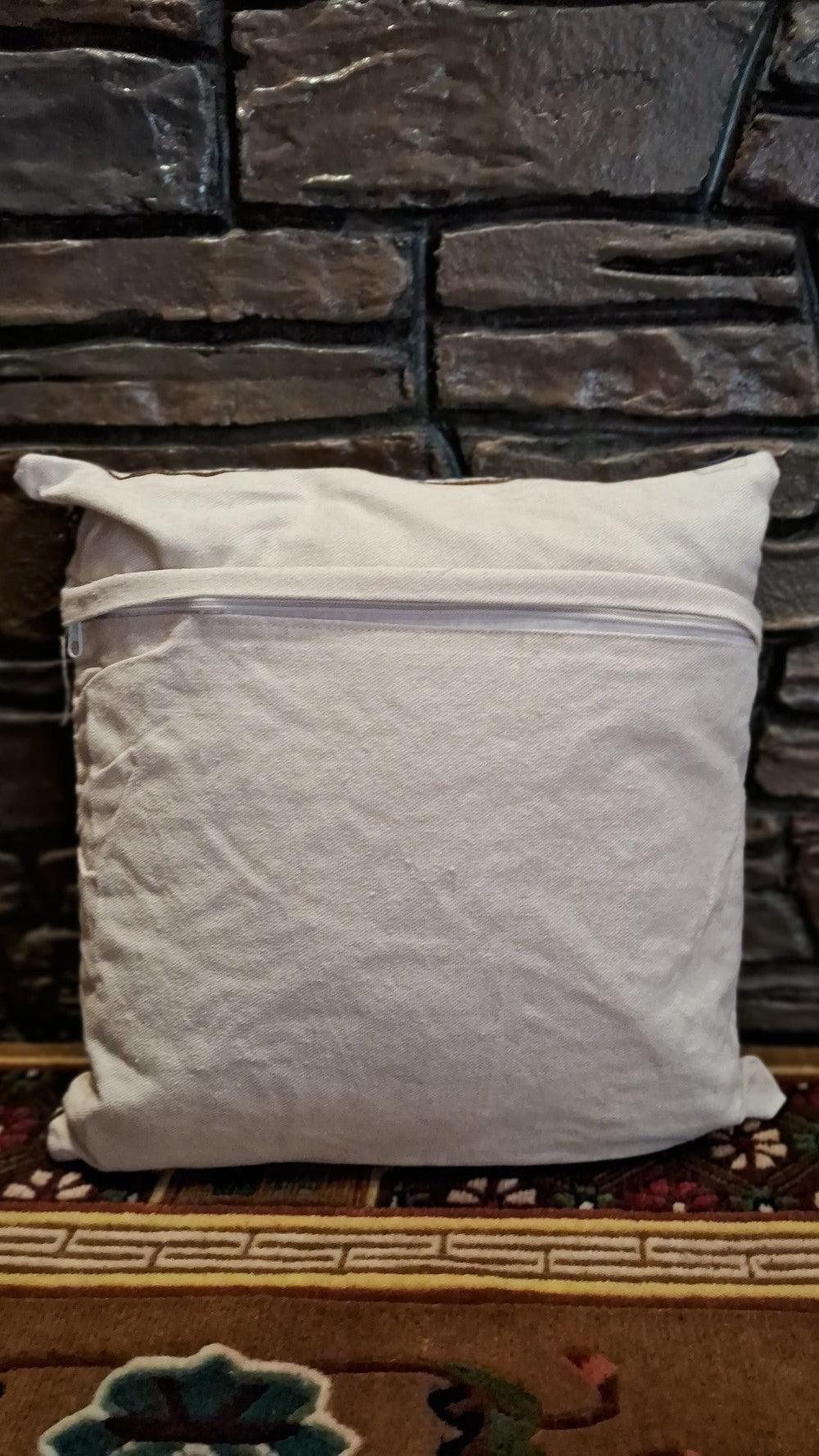 Crewel Cushion Cover | 6 Piece Set | Handmade
SKU: ZASK-CCC8
Free Domestic Shipping , Product Will be shipped Next working day.
Now you can pay Cash On Delivery above order value of Rs.500.00
---
Product Description

Zanskar Arts presents a new collection Crewel Cushion Cover which are designed by professionally skilled artisans in Kashmir.rewel Kashmiri Work Cushion Cover, Indian Hand Embroidered Cushion Covers, Decorative Cushions Cover, Christmas gift Handmade Materials: Cotton Length: 16 inches Width: 16 inches Description Item - Square Solid Cushion Cover Pillow Cases Material - 100% Cotton Fabric.This cushion cover has one zipper closure on the backside. - Washing Instructions - Machine Washable

Product details

Mode Of Made

    Hand Made Cotton

Material

    F

abric And Embroidery Work

Colour




   Multi-Colour

Who can use

    Anyone

Washing

    Hand Wash

When To use

    All season 

Shipping

    Free Shipping 

Product Size

    16" x 16" inch round  

Product Weight

    914 grams

Product Quantity

    6pcs 




---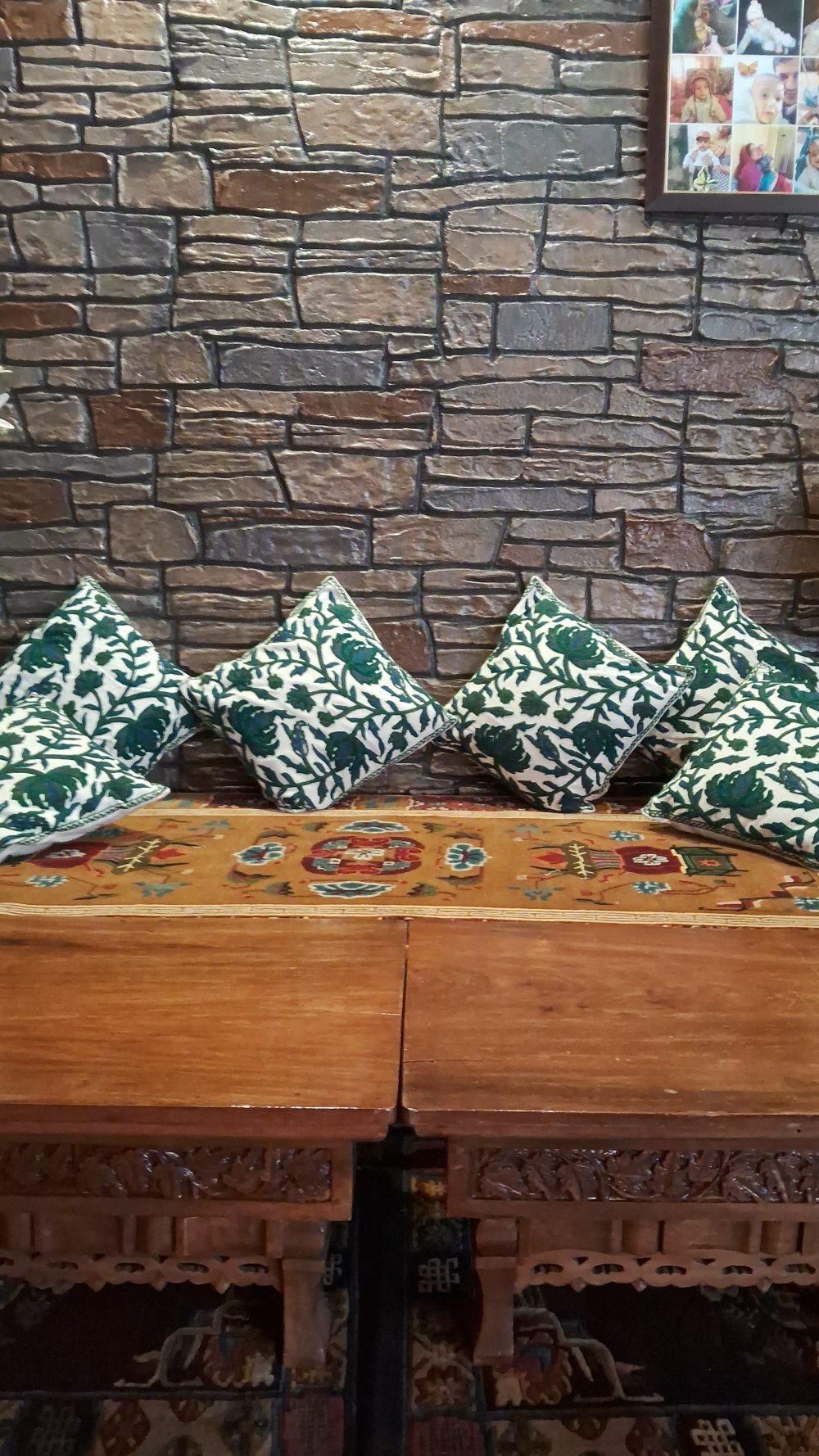 This product has no reviews yet.
Featured collection
View all
Save Rs. 170.00
Save Rs. 300.00
Save Rs. 170.00
Save Rs. 170.00
Save Rs. 170.00
Save Rs. 300.00
Save Rs. 750.00
Save Rs. 100.00
Save Rs. 300.00
Save Rs. 300.00
Save Rs. 300.00
Save Rs. 300.00
Save Rs. 165.00
Save Rs. 300.00
Save Rs. 375.00
Save Rs. 300.00
Save Rs. 300.00
Save Rs. 300.00
Save Rs. 300.00
Save Rs. 300.00
Save Rs. 300.00
Save Rs. 300.00
Save Rs. 300.00
Save Rs. 300.00
Save Rs. 300.00
Save Rs. 165.00
Save Rs. 300.00
Save Rs. 165.00
Save Rs. 165.00
Save Rs. 165.00
Save Rs. 180.00
Save Rs. 300.00
Save Rs. 180.00
Save Rs. 180.00
Save Rs. 180.00
Save Rs. 150.00
Save Rs. 150.00
Save Rs. 150.00
Save Rs. 300.00
Save Rs. 400.00
Save Rs. 150.00
Save Rs. 150.00
Save Rs. 135.00
Save Rs. 135.00
Save Rs. 135.00
Save Rs. 180.00
Save Rs. 180.00
Sold out
Save Rs. 45.00
Save Rs. 45.00
Best Selling Products
View all
Save Rs. 150.00
Save Rs. 275.00
Save Rs. 300.00
Save Rs. 330.00
Save Rs. 275.00
Save Rs. 300.00
Save Rs. 350.00
Save Rs. 300.00