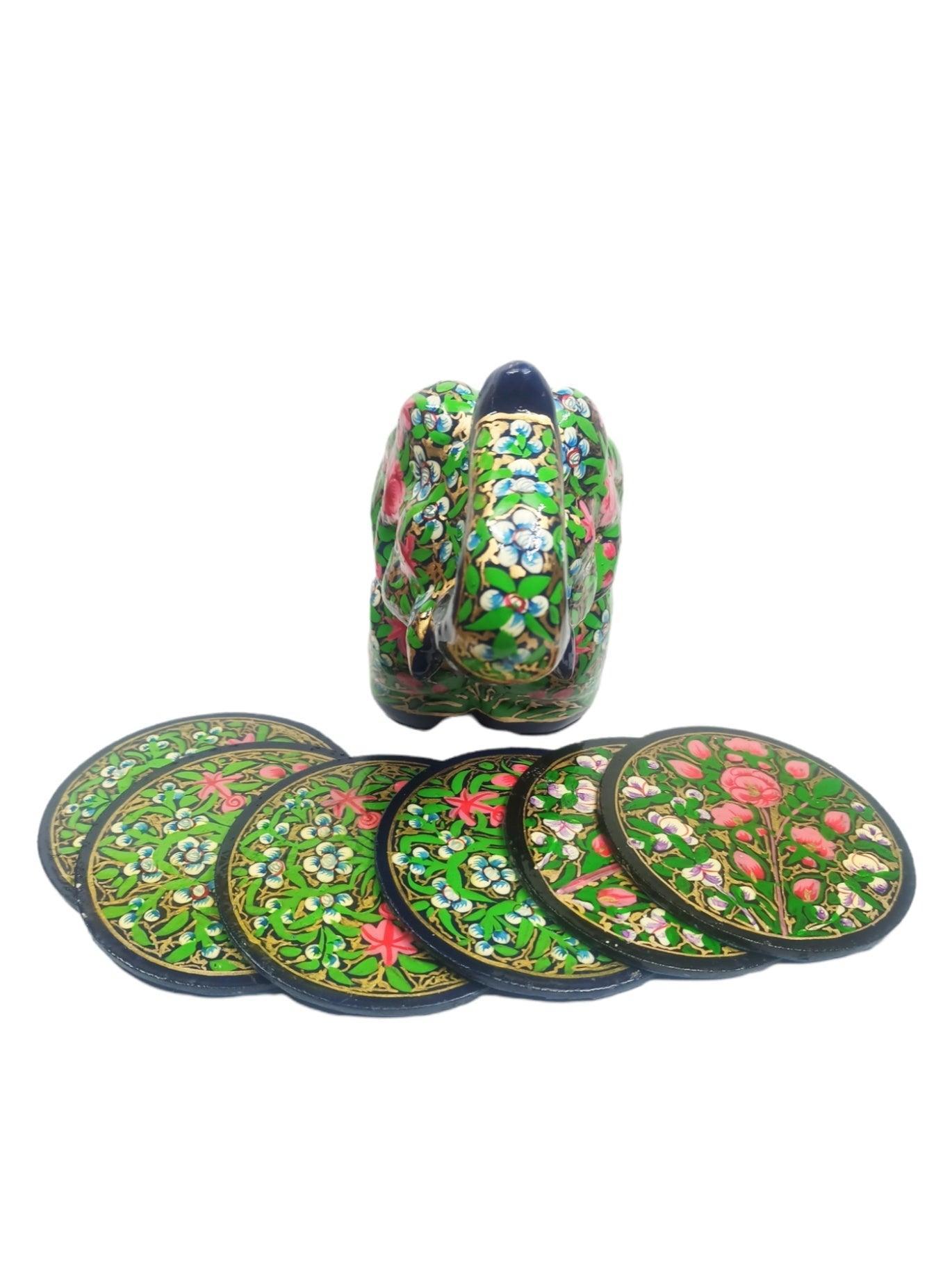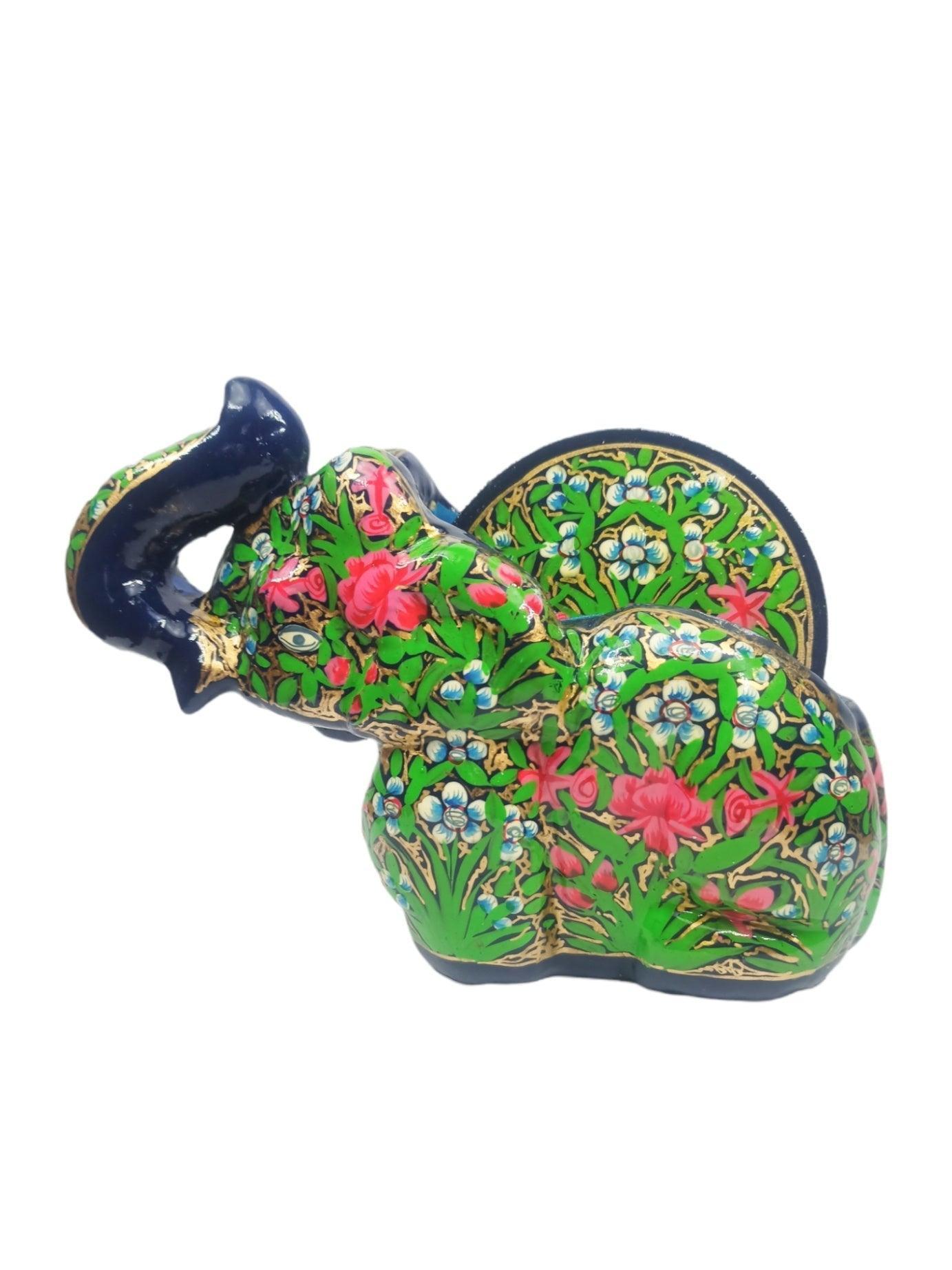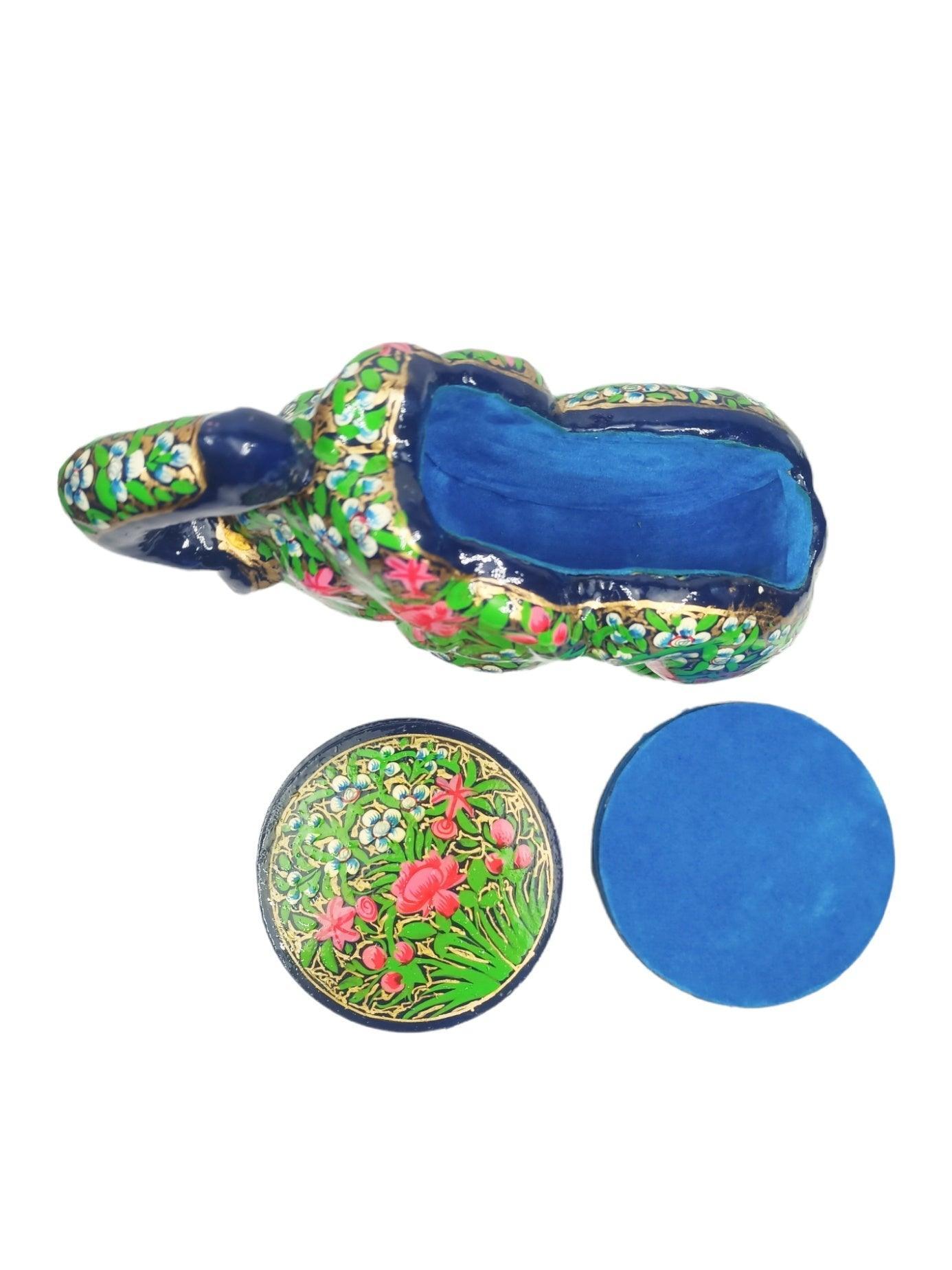 Elephant coaster set | Paper Machie set | Handcrafted
SKU: ZASK-ECS3
Free Domestic Shipping , Product Will be shipped Next working day.
Now you can pay Cash On Delivery above order value of Rs.500.00
---
Product Description

Zanskar Arts present new Paper Mechie Elephant coaster set which is hand-crafted by the skilled artisans in Kashmir. The Coaster set comes with its own case, making it a perfect pick for the one who has the most refined taste of art. This set beautifully suit your elegant tastes.

Product details

Mode Of Made

    

Hand Made

Material

    Paper Mechie

Colour

   Green / Multi-Colour

Who can use

    

Anyone 

Washing

   Cotton Fabric


When To use

    

All season

 

Shipping

    Free Shipping 

Coaster Case Size
Coaster Size
    9 x 6

inch round

  


    3.5 x 3.5 inch round

Product Weight

    338 grams

Product  Quantity

    6 pc set
---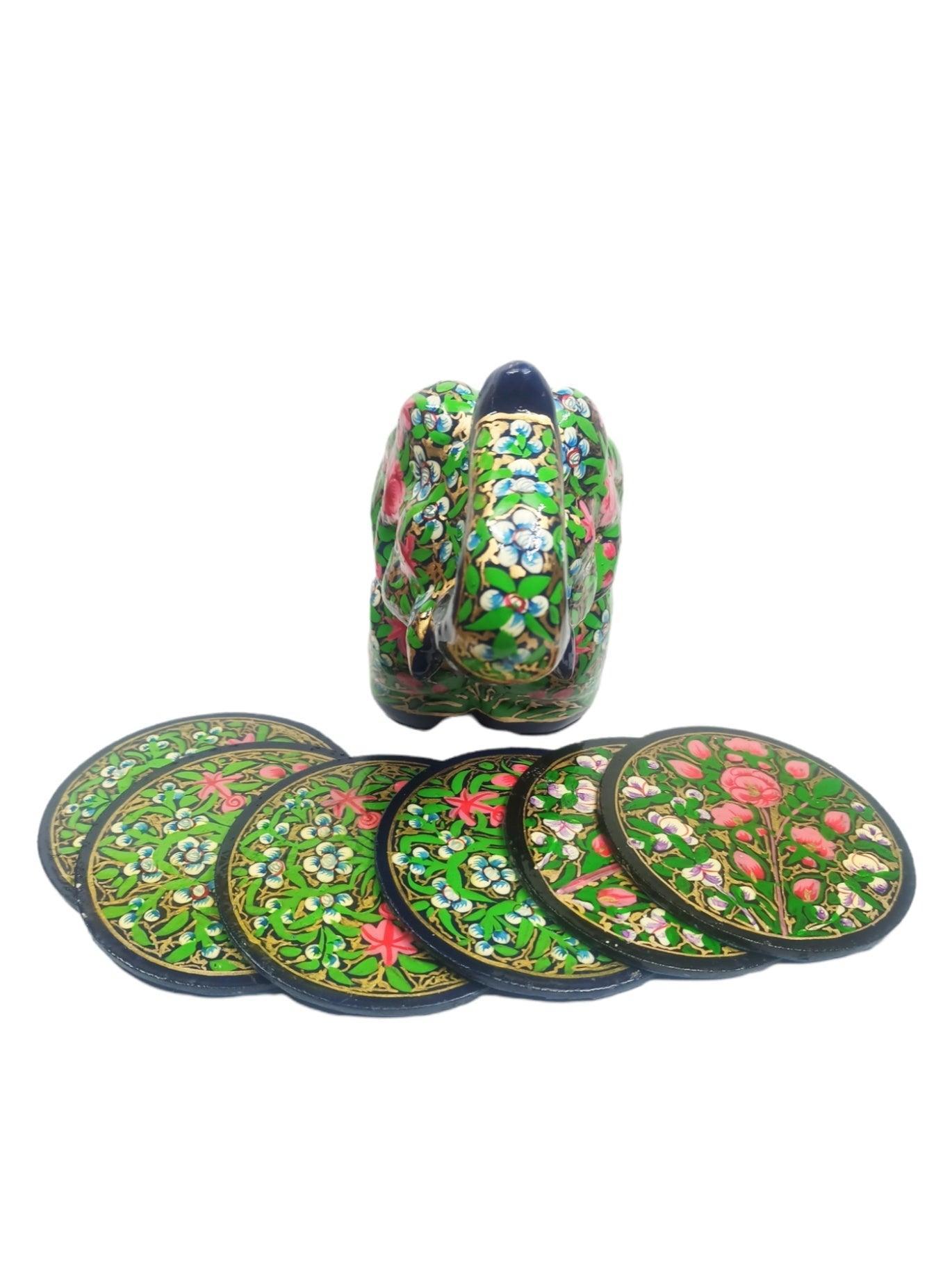 This product has no reviews yet.
Featured collection
View all
Save Rs. 170.00
Save Rs. 300.00
Save Rs. 170.00
Save Rs. 170.00
Save Rs. 170.00
Save Rs. 300.00
Save Rs. 750.00
Save Rs. 100.00
Save Rs. 300.00
Save Rs. 300.00
Save Rs. 300.00
Save Rs. 300.00
Save Rs. 165.00
Save Rs. 300.00
Save Rs. 375.00
Save Rs. 165.00
Save Rs. 300.00
Save Rs. 165.00
Save Rs. 165.00
Save Rs. 165.00
Save Rs. 180.00
Save Rs. 300.00
Save Rs. 180.00
Save Rs. 180.00
Save Rs. 180.00
Save Rs. 150.00
Save Rs. 150.00
Save Rs. 150.00
Save Rs. 300.00
Save Rs. 400.00
Save Rs. 150.00
Save Rs. 150.00
Save Rs. 135.00
Save Rs. 135.00
Save Rs. 135.00
Save Rs. 180.00
Save Rs. 180.00
Sold out
Save Rs. 45.00
Save Rs. 45.00
Save Rs. 45.00
Save Rs. 50.00
Save Rs. 50.00
Save Rs. 50.00
Save Rs. 165.00
Save Rs. 225.00
Save Rs. 270.00
Save Rs. 270.00
Save Rs. 270.00
Save Rs. 270.00
Best Selling Products
View all
Save Rs. 150.00
Save Rs. 275.00
Save Rs. 300.00
Save Rs. 330.00
Save Rs. 275.00
Save Rs. 300.00
Save Rs. 350.00
Save Rs. 300.00