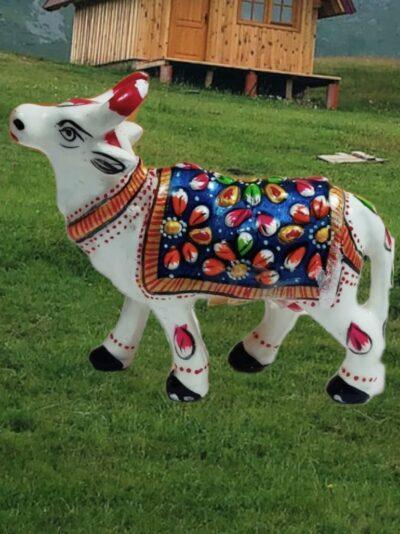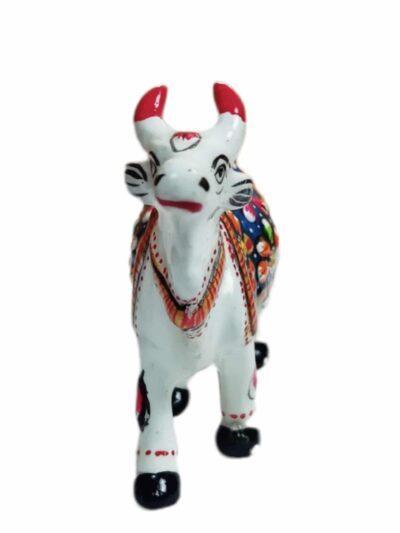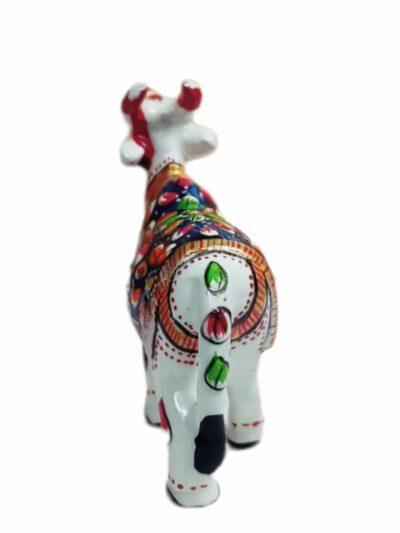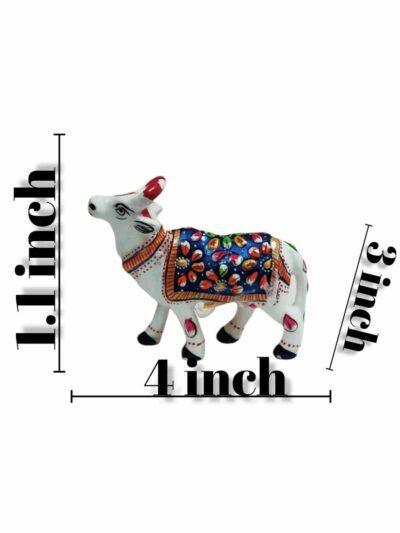 White Metal Cow | Desi Cow | Paper Mache Work Cow
SKU: ZASK-WMIC
Free Domestic Shipping , Product Will be shipped Next working day.
Now you can pay Cash On Delivery above order value of Rs.500.00
---
PRODUCT DESCRIPTION:

This unique peice of 3" MEENAKARI METAL COW is made of aluminum.Animal figures are a brilliant example of art. They reveal the hard slog the craftsmen put in to turn bare piece into a work of art. In many cultures, animal symbolism of the cow is married to the concept of Mother Earth, and has been a symbol of fertility, nurturing, and power for centuries. They are closely associated with provision and very earth-associated in symbolism. The cow is also a lunar symbol, aligning itself with feminine (yin) qualities among the Chinese yin-yang energies.

PRODUCT DETAILS

Mode Of Made

    

Hand Made

Material

    White Metal

Colour

    White & Multi

Who can use

    

Anyone 

Washing

    Brasso

When To use

    

All season

 

Shipping

    Free Shipping 

Product Size

    4

×1.1

×3

 inch round

  




Product Weight

    120 grams

Product Quantity

    One
---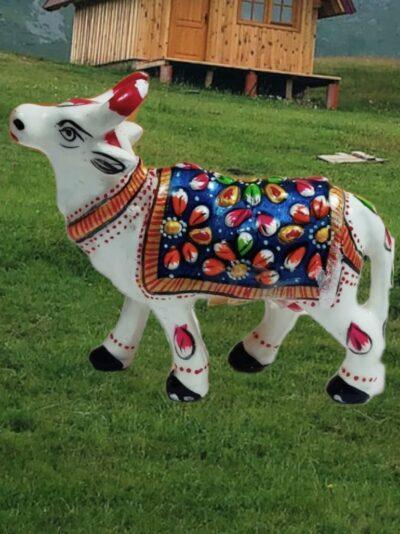 This product has no reviews yet.
Featured collection
View all
Save Rs. 75.00
Save Rs. 170.00
Save Rs. 45.00
Save Rs. 20.00
Save Rs. 1,000.00
Sold out
Save Rs. 150.00
Sold out
Save Rs. 50.00
Save Rs. 180.00
Save Rs. 150.00
Save Rs. 150.00
Save Rs. 45.00
Save Rs. 50.00
Save Rs. 80.00
Save Rs. 125.00
Save Rs. 900.00
Save Rs. 170.00
Save Rs. 150.00
Sold out
Save Rs. 150.00
Sold out
On sale
Sold out
Sold out
Save Rs. 100.00
Save Rs. 40.00
Save Rs. 150.00
Sold out
Save Rs. 200.00
Save Rs. 200.00
Sold out
Sold out
Sold out
Sold out
Sold out
Sold out
Sold out
Sold out
Sold out
Sold out
Save Rs. 100.00
Save Rs. 165.00
Save Rs. 165.00
Save Rs. 165.00
Save Rs. 165.00
Save Rs. 165.00
Save Rs. 180.00
Save Rs. 180.00