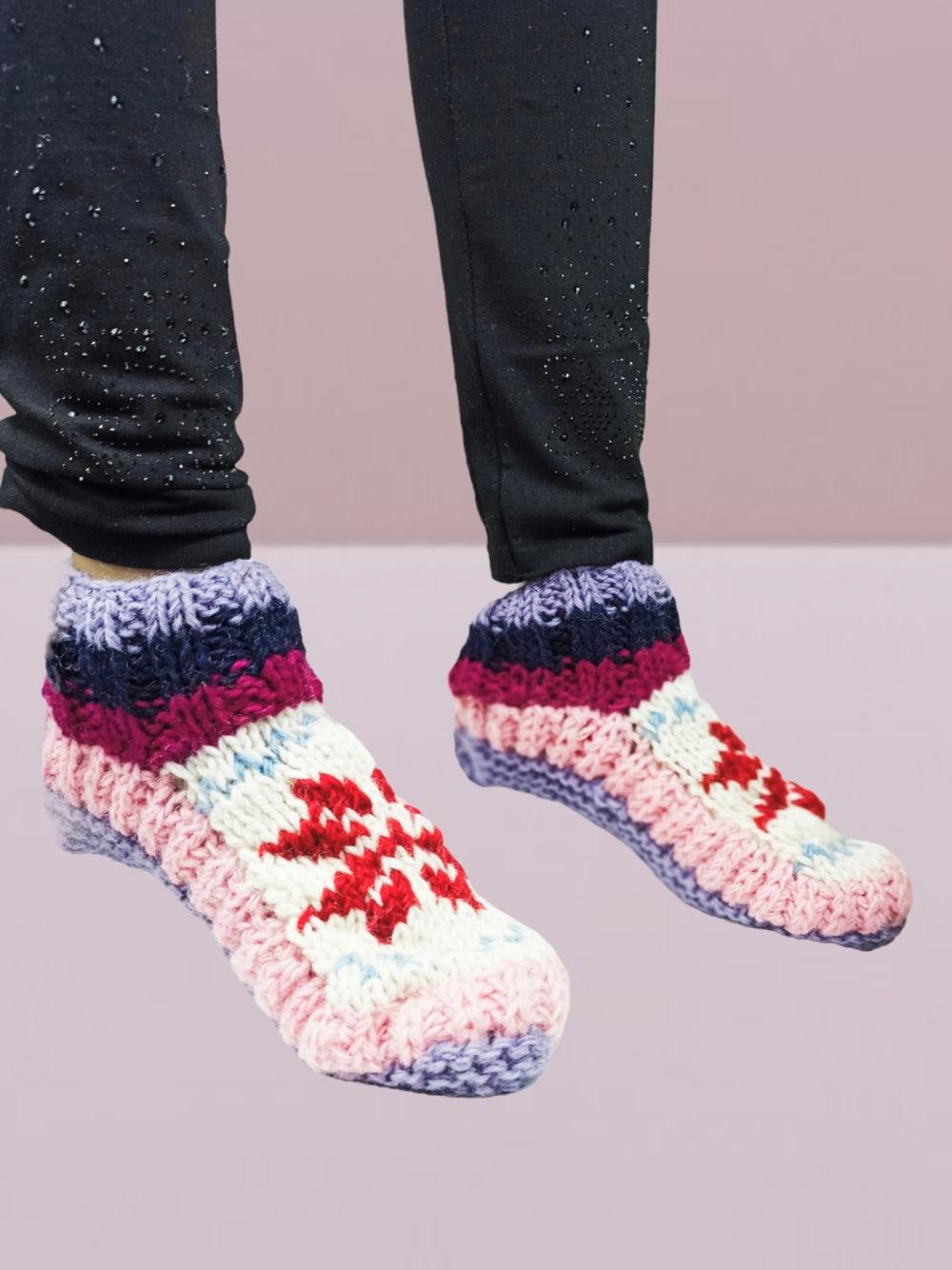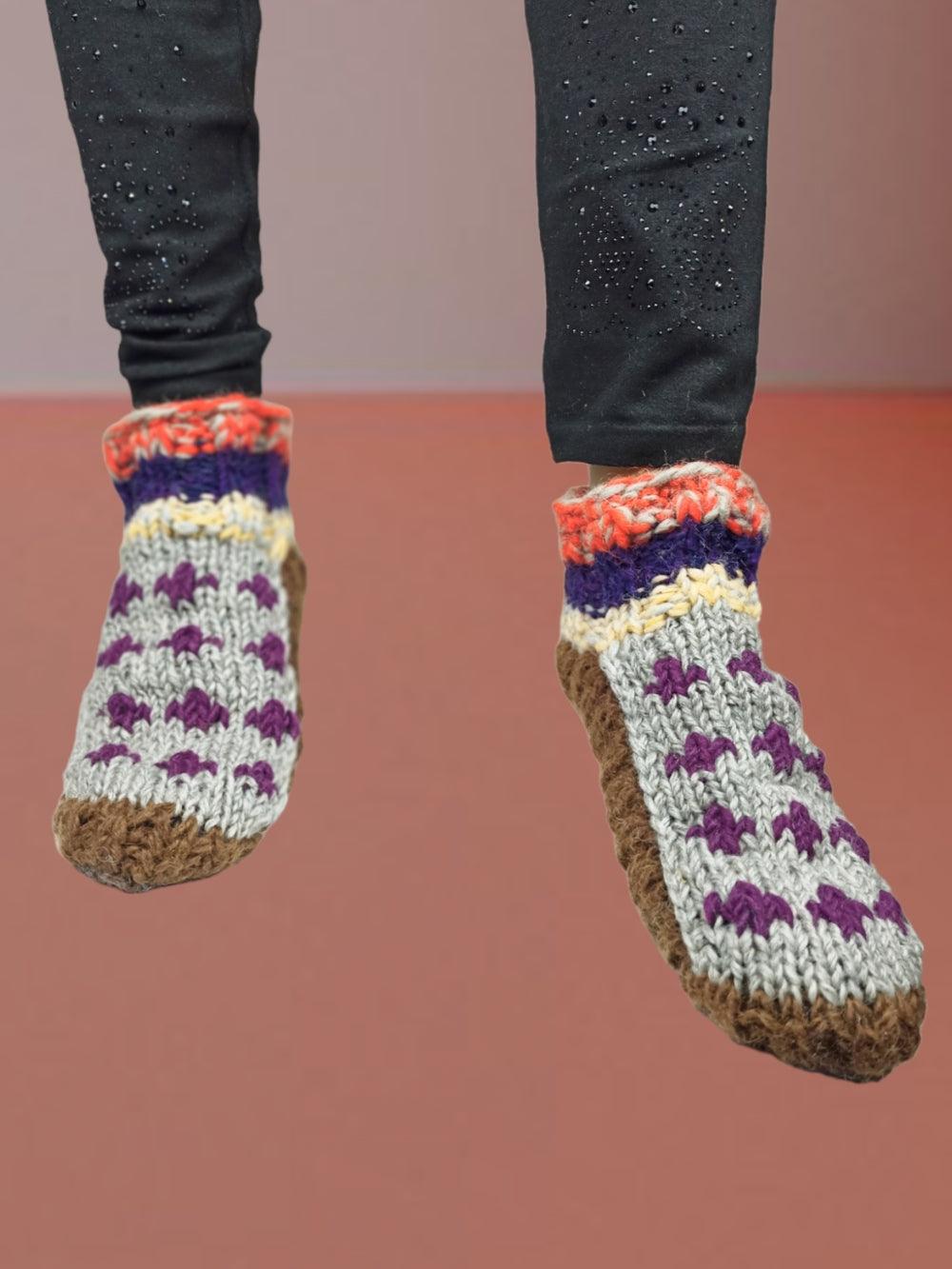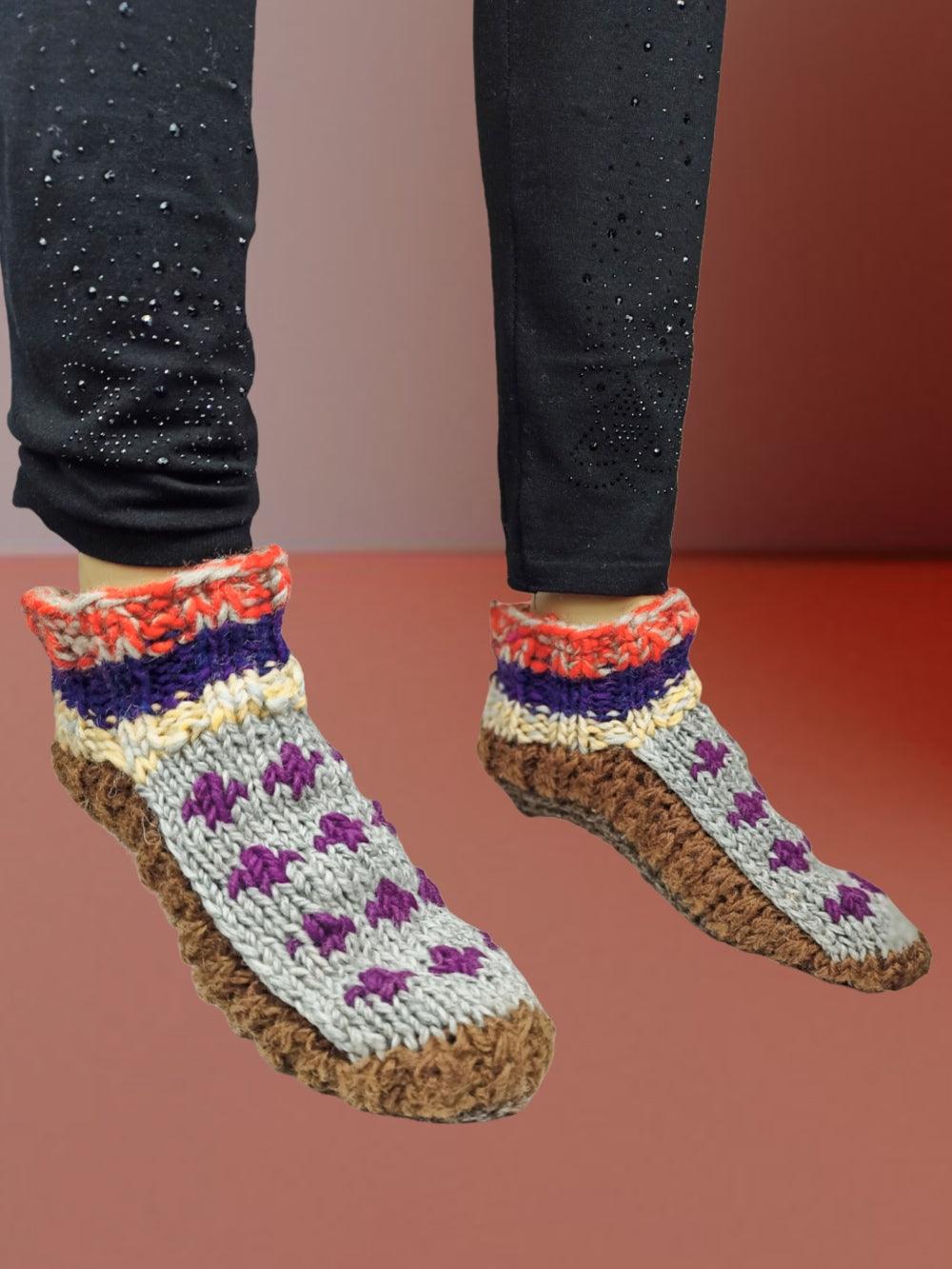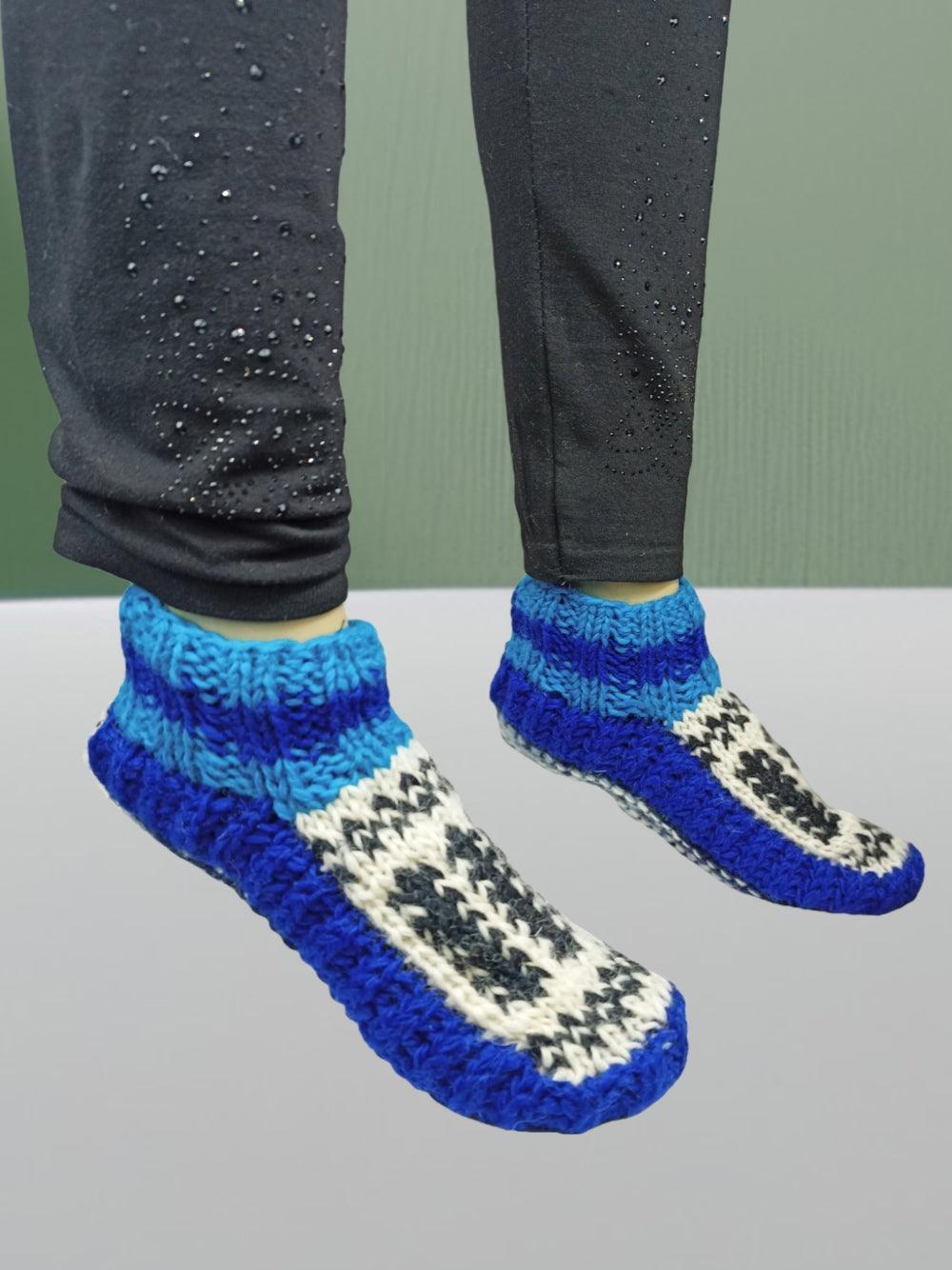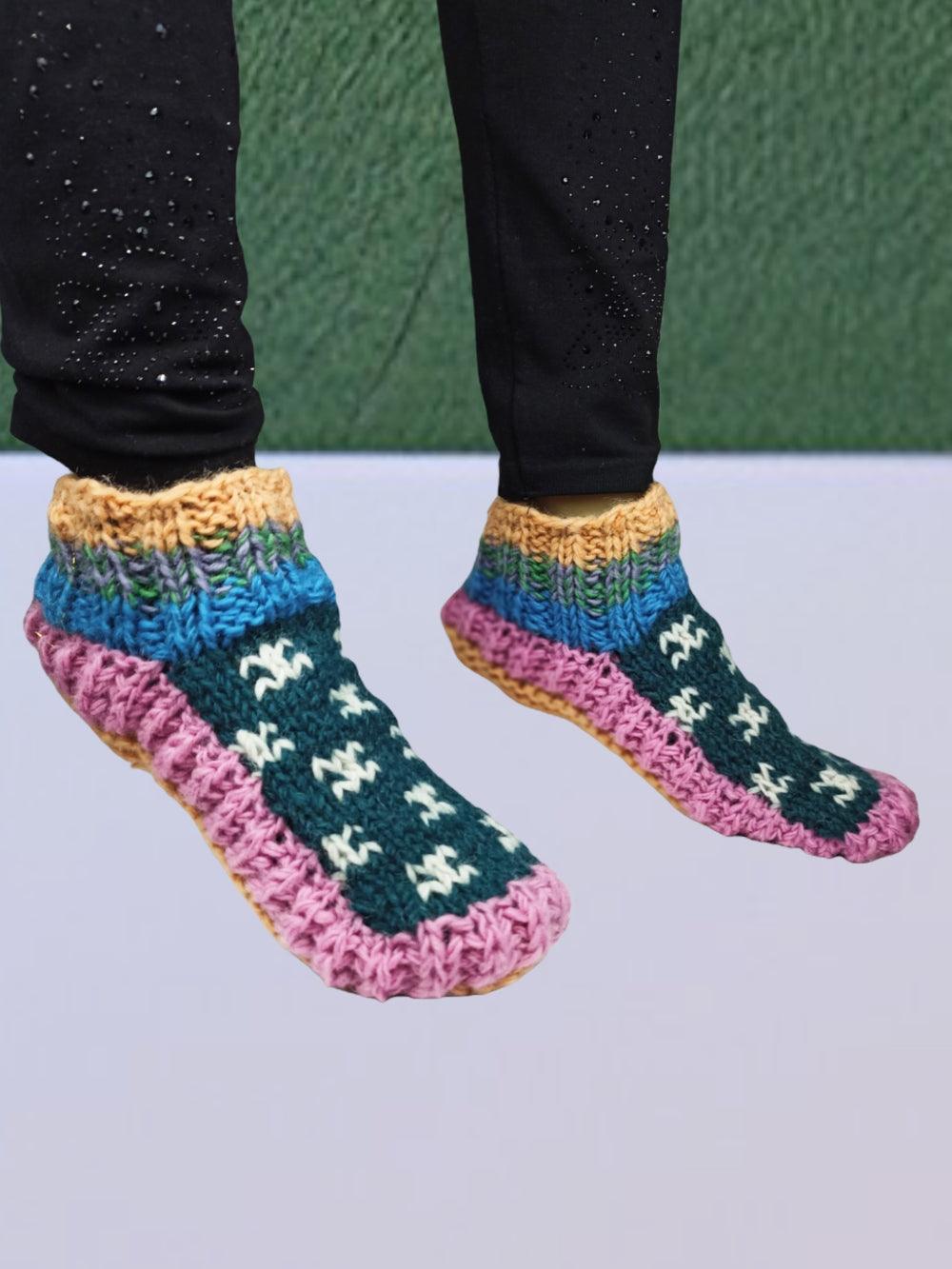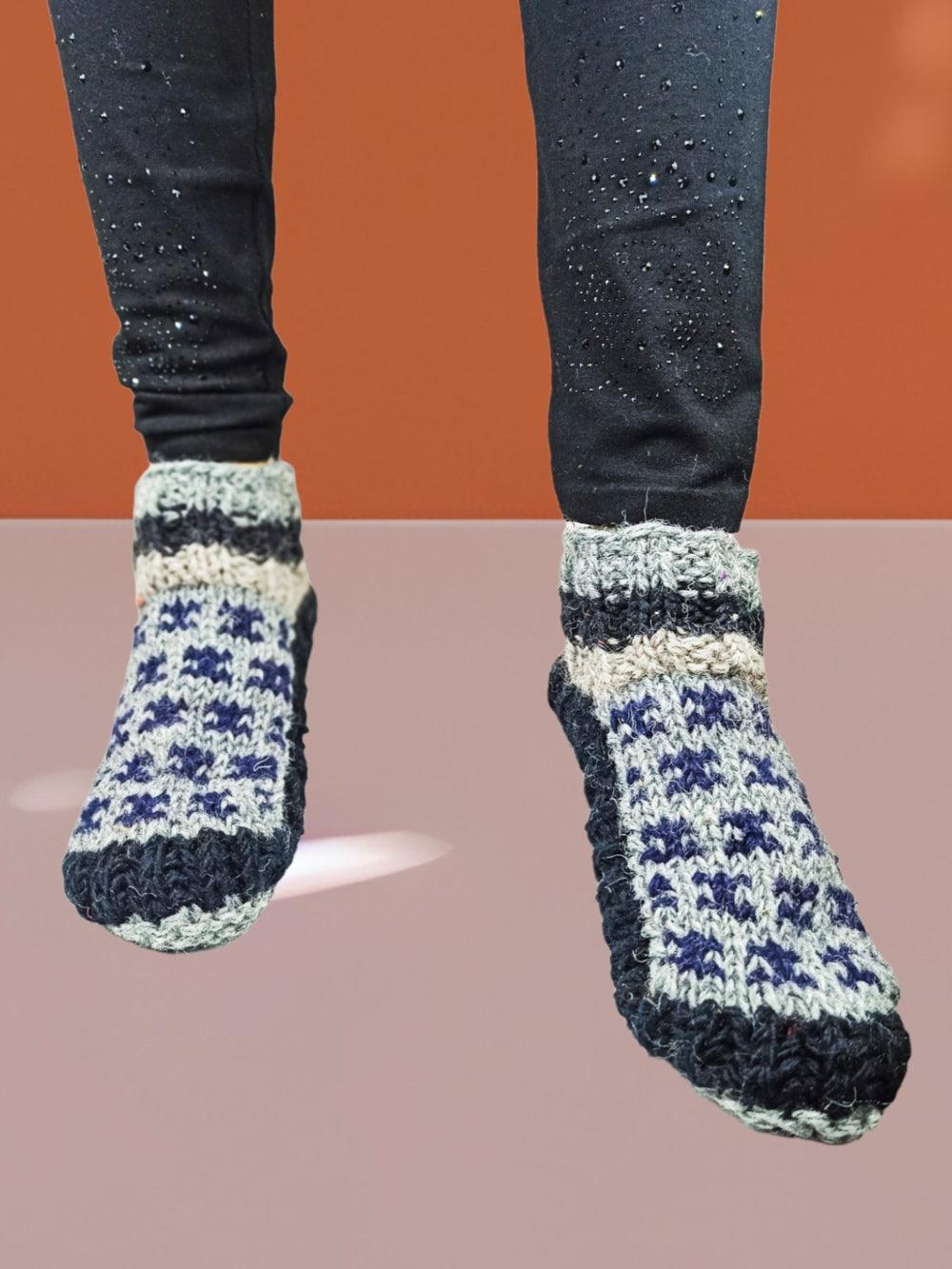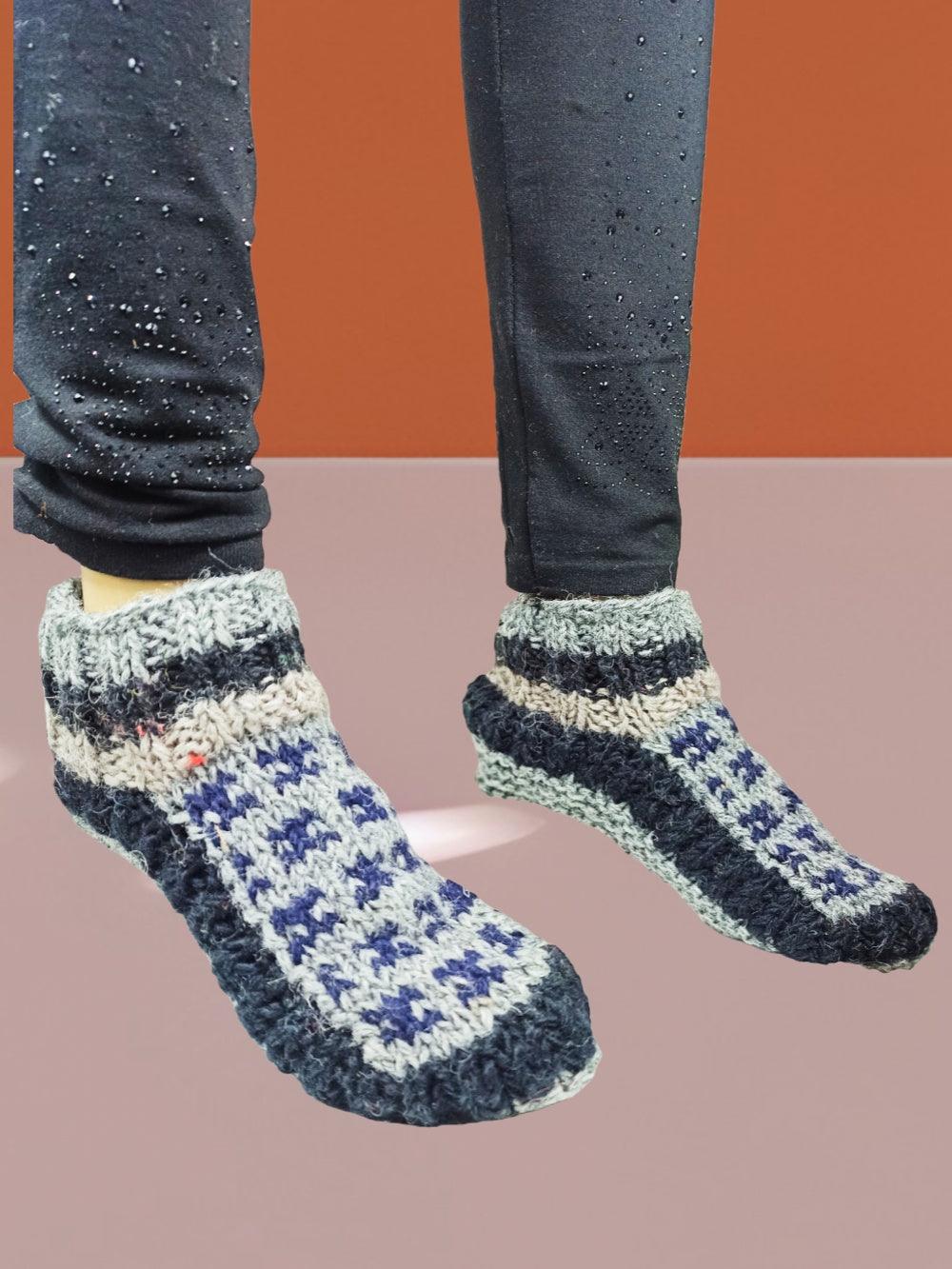 Hand Knitted Socks | Yak Wool Socks | Fleece Socks
SKU: ZASK-YWS17
Free Domestic Shipping , Product Will be shipped Next working day.
Now you can pay Cash On Delivery above order value of Rs.500.00
---
Product Description:

Zanskar Arts presents a new collection Kashmir Yak Wool Slipper Socks which are designed by professionally skilled artisans in Kashmir. This  handwoven pure woolen  socks, that is meticulously woven into intricate multicolored traditional patterns that create a striking offset . The design inspiration comes from natural ambience. 

These handmade slipper socks are prefect for winter and festive gift. There are varieties of them so there is pair for everyone.They come in free size, but above I have mention the feet size just not to make it too small or big for you. They are all hand made. Each pair is made from Yak Wool and lined with fleece to make you warm. If you have a favorite color you want to combine or customize, please feel free to contact us. We will be more than happy to make it for you.

Product Details:

FABRIC 100% Acro WoolOccasion : CasualAge Range Description: Adult

| | |
| --- | --- |
| Mode Of Made |    Handwoven  |
| Material |    Fine Wool |
| ColorMode Of Made |    Multi Color |
| Who can use |    Female |
| Washing |    Hand wash only |
| When To use |    Winter & summer  |
| Shipping |    Free Shipping  |
| Product Size |    Free Size  |
| Product Weight |    120 gm |
| Product Quantity |    1 Pair Socks |
---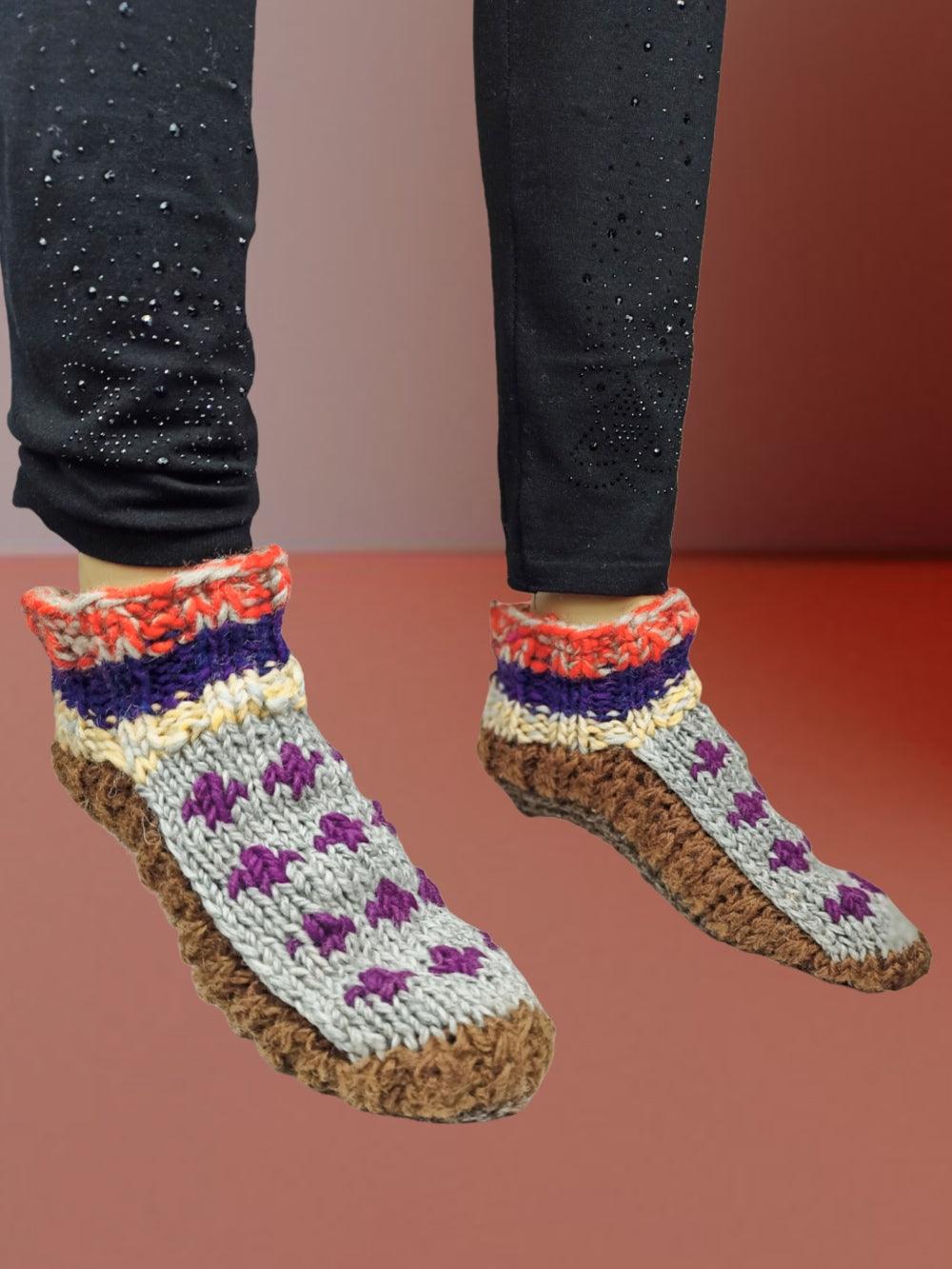 This product has no reviews yet.
Featured collection
View all
Save Rs. 170.00
Save Rs. 300.00
Save Rs. 170.00
Save Rs. 170.00
Save Rs. 170.00
Save Rs. 300.00
Save Rs. 750.00
Save Rs. 100.00
Save Rs. 300.00
Save Rs. 300.00
Save Rs. 300.00
Save Rs. 300.00
Save Rs. 165.00
Save Rs. 300.00
Save Rs. 375.00
Save Rs. 300.00
Save Rs. 300.00
Save Rs. 300.00
Save Rs. 300.00
Save Rs. 300.00
Save Rs. 300.00
Save Rs. 300.00
Save Rs. 300.00
Save Rs. 300.00
Save Rs. 300.00
Save Rs. 165.00
Save Rs. 300.00
Save Rs. 165.00
Save Rs. 165.00
Save Rs. 165.00
Save Rs. 180.00
Save Rs. 300.00
Save Rs. 180.00
Save Rs. 180.00
Save Rs. 180.00
Save Rs. 150.00
Save Rs. 150.00
Save Rs. 150.00
Save Rs. 300.00
Save Rs. 400.00
Save Rs. 150.00
Save Rs. 150.00
Save Rs. 135.00
Save Rs. 135.00
Save Rs. 135.00
Save Rs. 180.00
Save Rs. 180.00
Sold out
Save Rs. 45.00
Save Rs. 45.00
Best Selling Products
View all
Save Rs. 150.00
Save Rs. 275.00
Save Rs. 300.00
Save Rs. 330.00
Save Rs. 275.00
Save Rs. 300.00
Save Rs. 350.00
Save Rs. 300.00